CNC Cutting Machines, Oxy Fuel Cutting Machines, Plasma Cutting Machines, Portable CNC Cutting Machines, CNC Flame Cutting Machines, CNC Profile Cutting Machines, Pipe Cutting Plasma Machines, Fiber Metal Laser Cutting Machine, Laser Tube Cutting Machine, Non Metal Laser Cutting Machines, CNC Routers, Hypertherm Plasma Source, Kjellberg Plasma Source, Other Plasma Source, Nesting Software, Manufacturer, Supplier, Exporter, Dealer, Services, Pune, Maharashtra, India
Function:
CNC edit
It can cut different complicated plane figure
Move at hazard
Little shape
High precision
Easy operation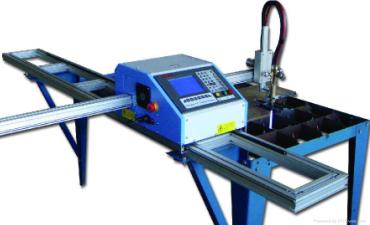 Application
Suitable for
Engineering
Mining
Fabrication
Structural manufacturer
Profile cutting Industry
Jigs & Fixtures Manufacturer.
Advantages
Heavy Duty Cantilever design precise working & easy to movable facility with portable cnc cutting machine.
Excellent cutting output, longitudinal rack & pinion drive.
Flame can cut Mild steel, Carbon steel.
Available Sizes:
1000 x 2000mm
1250 x 2500mm
1500 x 2500mm
1500 x 3000 mm